How to invite players to my team via Facebook?
A coach does not have to invite his players manually. By sending an invitation link via Facebook he is able to do it faster and easier. This link can be posted anywhere on Facebook - for example in an existing Facebook group for team members. Depending on whether you use SportMember on your mobile phone or on your computer, the invitation function varies slightly.
On your mobile phone
Click on the "Members" button, which you can find in your main menu. Now, you find the "Invite" button at the end of the page. When clicking on it, you have a number of possible ways to invite your players. Click on "Facebook" and you're done!
On your computer
If you want to invite players via Facebook on your computer, you have to click on "Invite player", after you have opened the member section. Now you can find a link at the beginning of the popup window. You can copy it and paste it anywhere on Facebook. For example in a Facebook group which you share with your players. That way you can all join your new online team communication software.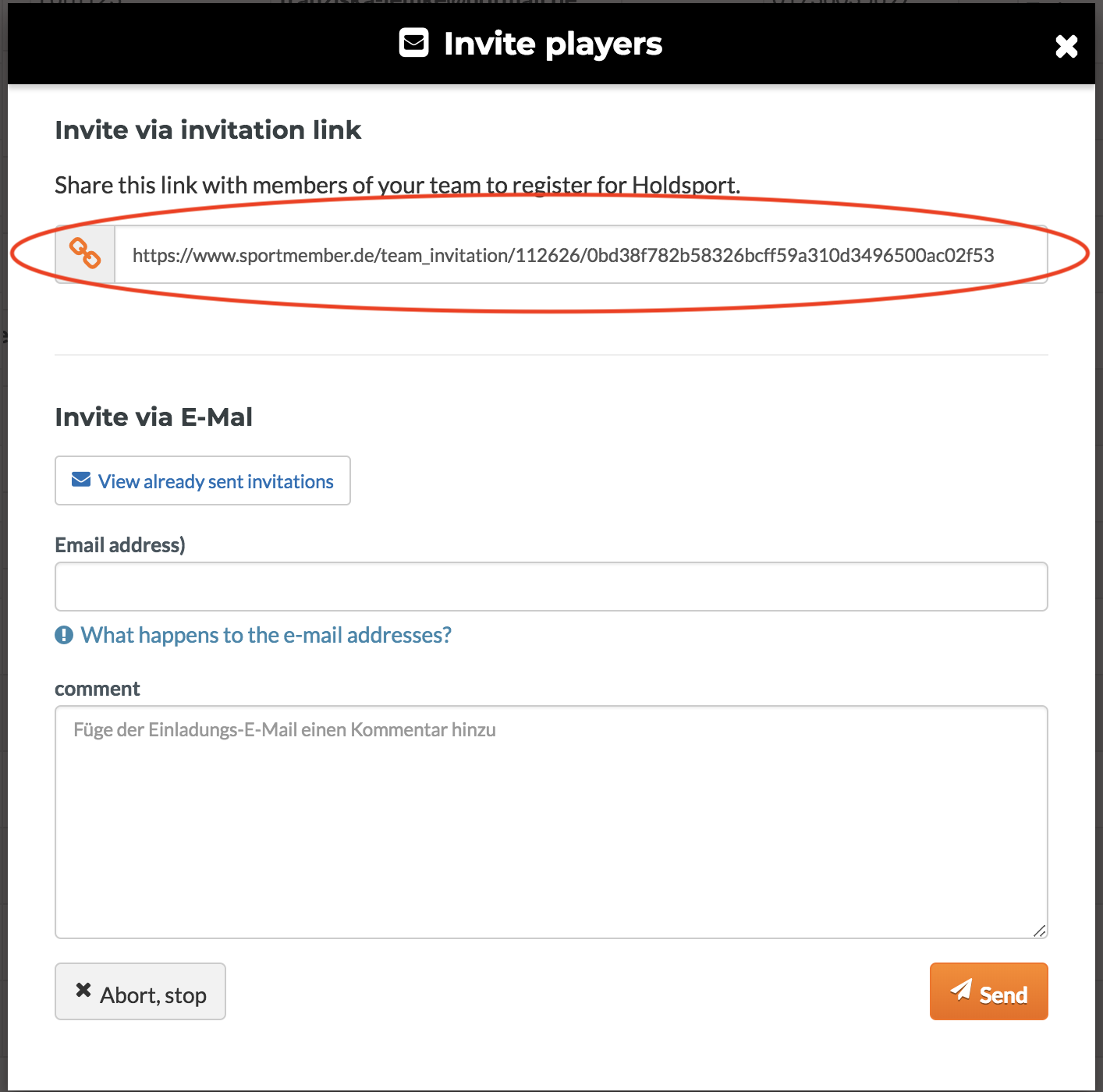 Was this article helpfull?
0

of

0

thought this was helpfull