How do I change my time zone?
If you experience getting notifications on activities with incorrect times, or that the activities in your calendar has the incorrect time registered, then your profile is most likely set-up in a incorrect time zone.
An example could be, that your next practice has been planned for 19:00, however SportMember has registered this even for 15:00.
The time zone is changed by clicking on the icon with the man, in the top right-hand corner. Hereafter, you must click on "Profile settings".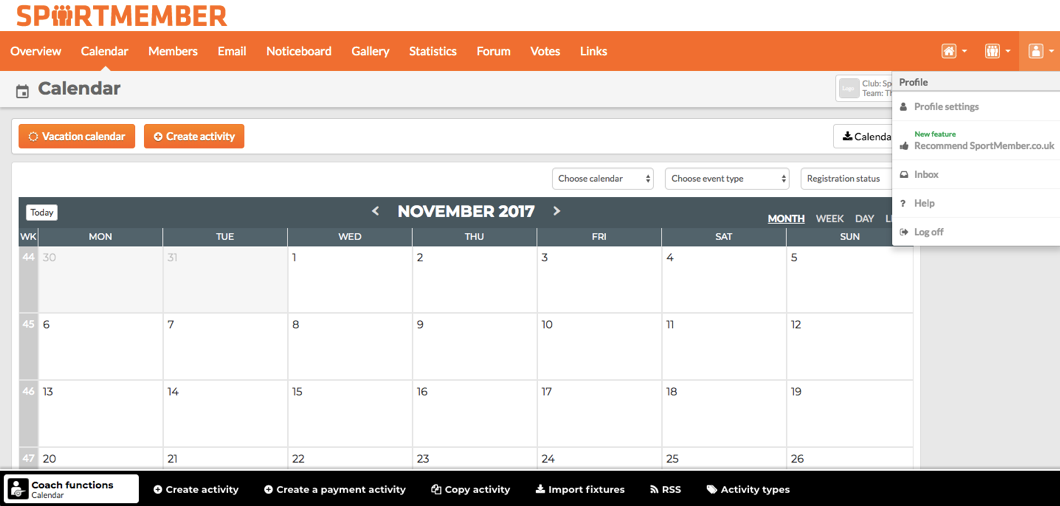 Here you need to click on "Choose new language/time zone". Here you must select the right time zone, which might be "(GMT +00:00) London", if you live in England. Hereafter, you must click on "save".

You will now receive notifications with the correct times, just like your calendar now will indicate the correct times.
Was this article helpfull?
0

of

0

thought this was helpfull