Arm workout
Description of the exercise: Push-up with a twist (exercise video C0031 Upper body & Arm sportsbasics.com).
Intention of the exercise: This exercise strengthens muscles in your arms and chest. It also strengthens muscles used in rotation and turnings.

An exercise that requires a strong core.
The exercise will also challenge the motoric training, like mobility, flexibility, strength, balance and rotation - which is used in most sports.
How to do the exercise: The stronger you get, the easier the exercise gets. Keep your feet gathered, and make sure you do as big of a movement with your arm as possible.
Focus on correct body posture. Try to keep your hips as straight as possible.
Great exercise to start with, especially for elderly. Try to always have some versatility in your training schedule.This will prevent you from getting back problems and it will optimize a strong body. The exercise is great to do at home.
Recommended repetitions and set: 2 - 16 x 1 - 3.

Popular exercises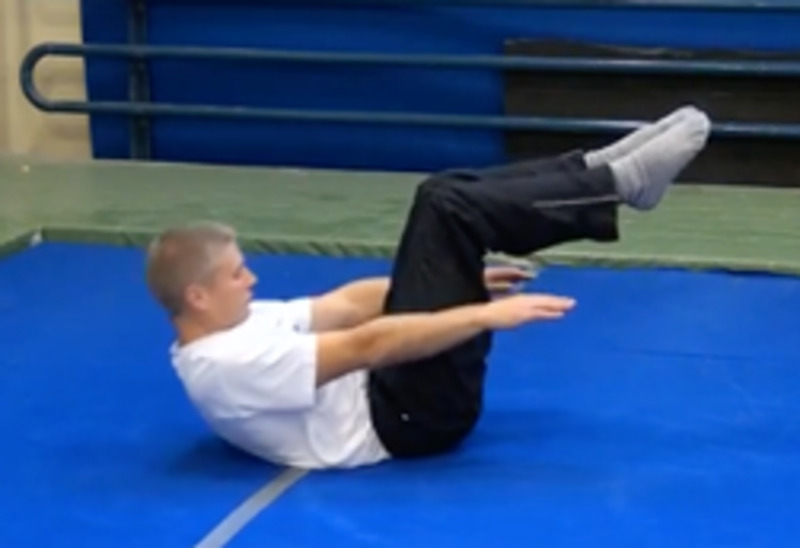 Abdominal workout
This exercise will strengthen your abdominal muscles, both static and dynamic.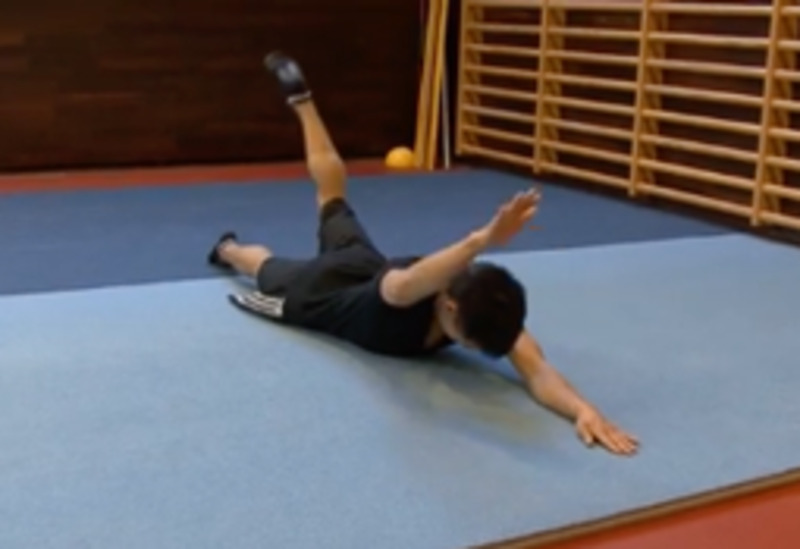 Back workout
This back exercise will strengthen your back muscles. All the way from the shoulders to the lower back.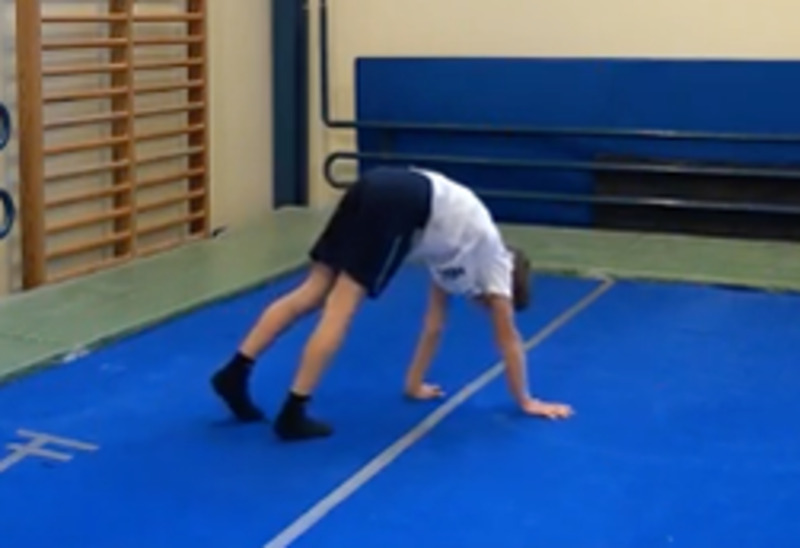 Mobility training
This mobility exercise enhances the mobility in the back of the thigh (hamstrings muscle).