Can I register an extra address, mail or number?
On SportMember, all members can add information to their profile, giving the coach better options to contact you. If both the mom and the dad also want to receive emails/text messages/notifications about one or all their children's upcoming practices, it is possible to add a contact person, email address, home address  and phone number to the contact person connected to the child. In this way, both parents can see all information about the childs upcoming activities, practices, matches and much more.

To add contact information via the SportMember app, you to go the member's profile, click the icon in the top right corner, as shown below: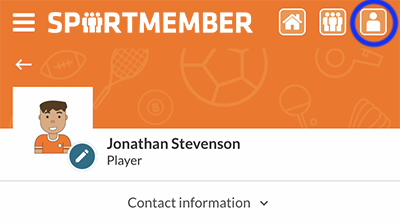 After that you press the button saying "Profile settings", and then "Personal information". Here you can insert all the information you want , giving coaches and teammates a better chance to contact you or your child.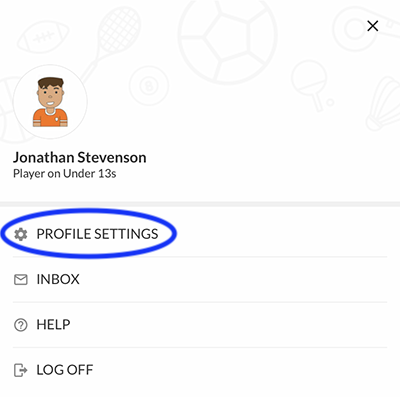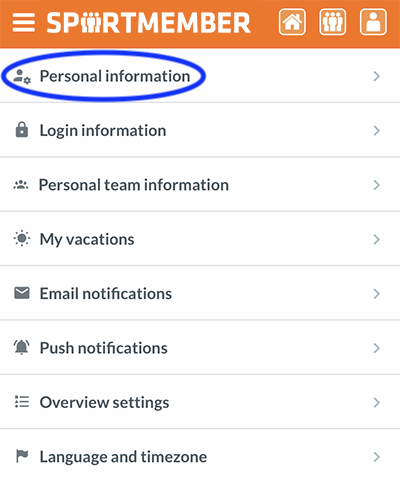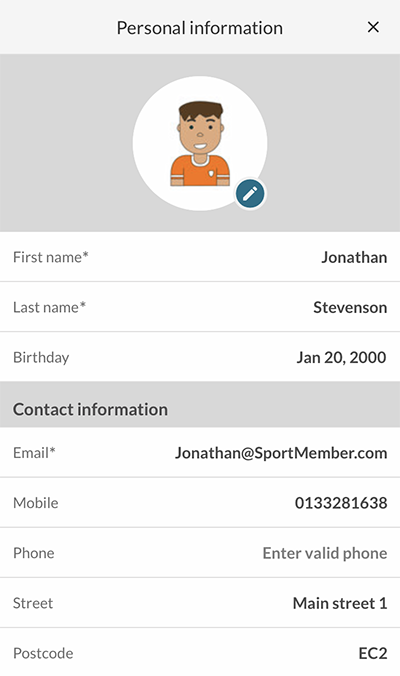 To insert the information of a contact person, all you have to do is scroll down to the field "Contact person", where aditional fields can be filled out. "Have the same address as me" is by default enabled. If the parent is not living on the same address as the child, this can be disabled, and the parent can add his or her own address, postcode and city to their contact information.
 Parent profile
If you, for example, are separated parents that wish to have separate individual log-in details for your child's profile, you can create a parent profile, that can be connected to your child's profile. The parent profile can be connected to several children profiles, so that you don't have to log off and on in order to switch between your childrens' profiles, because you with the parent profile only need to remember your own username and password. Read more about the parent profile here!
Was this article helpfull?
0

of

0

thought this was helpfull