Sport club website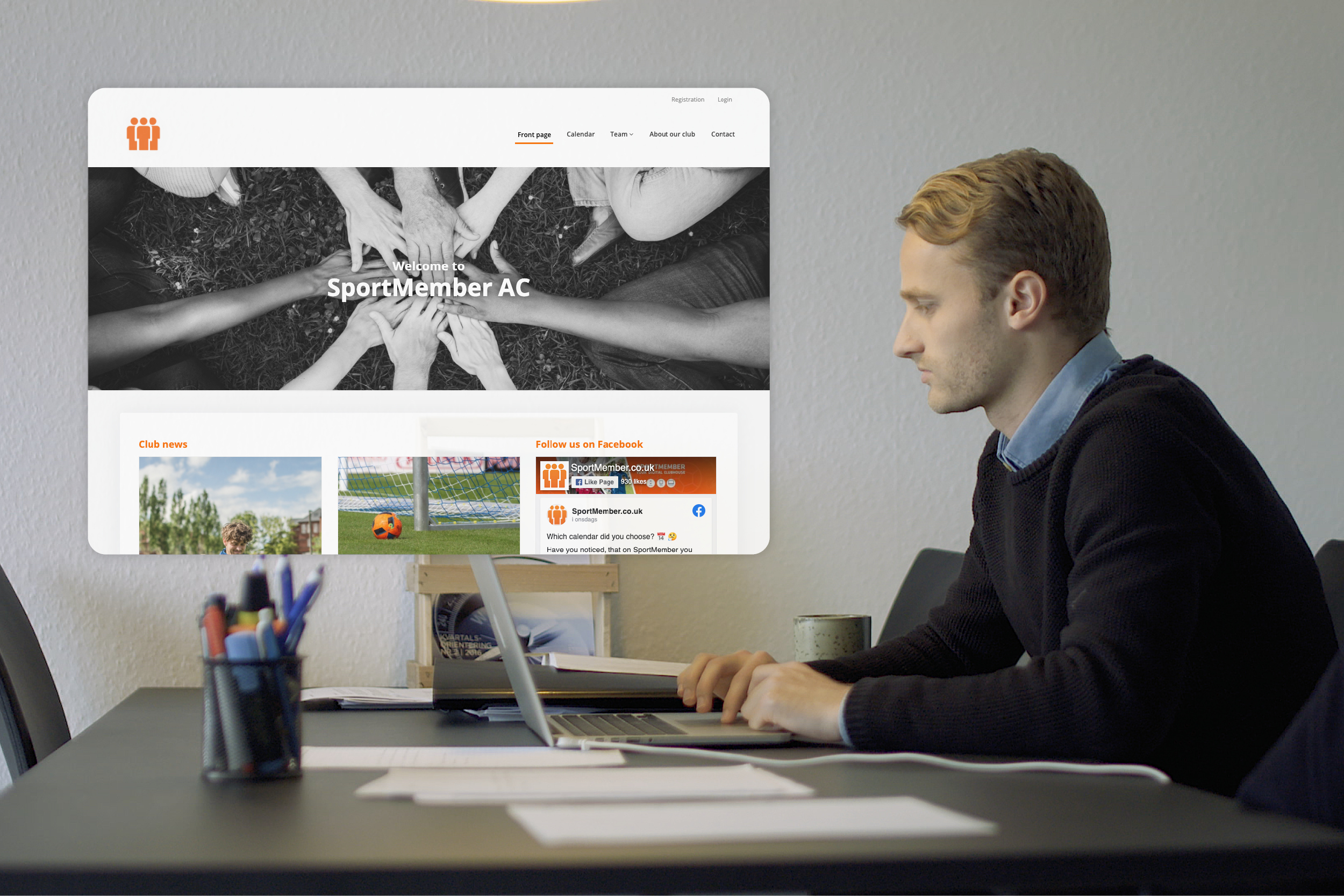 Picture this. 

You run a sports club, as demanding and frustrating at times as it can be. But why bother with constant updating of the club's homepage, when you can let all that go and just rely on the overall membership system to take care of it?
Nevertheless, that's exactly what happens, when you buy into the idea of SportMember. A complete membership system for sports clubs that collaborates with a public website. And best of all there's almost no maintenance once it's live.
The website itself is a free feature that comes with the use of SportMember. You can choose to upgrade to a "No ads" version for only 12 pounds per month.   
Free easy website builder - Automated team pages
The wonderful thing about a club homepage alongside a club membership online system is the possibility of letting the coaches do the job. SportMember is a free app for team communication and participation for practice, matches etc. and as it turns out this is the key to all your problems.
Every time an activity is being made in the app, it shows on the website. Every time a new coach is created, the contact information is online publically on the team page. And every time there's a new team message or an update in the team sheet internally, it's visible externally. 
This is a crucial factor in having an online sports club website, that keeps itself fresh and live and updated at all times. Which in the end benefits the webmaster by not wasting time and all weekends on typing in loads of information and duplicate work.
All team pages includes separate team calendars, and the overall template is up to you to decide in the settings of the sports club website builder. Make it public so people outside the club get the feeling of a functioning sports club with a lot of activity.
In addition to that team pages are integrated with individual sign up forms connecting the team page to SportMember. When a new member requests for membership, it ends up in your email inbox on the waiting list until your approval. This online ecosystem is guaranteed to make your everyday life in the sports club a lot easier.
The power of a welcoming sports club website is very appealing to new potential members, who ends up on your homepage. Therefore we also recommend that you take the time to add content and pictures to the frontpage and subpages to a start.
Sports club website builder - Personalize the site
This SportMember sports club website builder is developed to favour the whole club. Accordingly you are able to add logos, pictures and text as well as update the design to fit the colours of the club. That way you can feel welcome in your own website.
Integrate your club's Facebook feed and add various YouTube videos embedded to the site for more features. It takes absolutely no IT knowledge to do this. And feel free to set up your Google Analytics ID to SportMember to track all the data. Generally, this is an underestimated trick, that many people won't take the time to learn. Google Analytics is a great online tool to get to know your visitors' behaviour on the site and optimize the pages.
If you don't mind the ads, the site is absolutely free. But if you like it banner-free, the price is 12 pounds per month. Besides getting rid of the banner ads this can actually lead to increased revenue if you sell the banner space to the club's sponsors. It's not at all complicated to set up in the sports club website builder.
No matter the sport you can use this homepage tool. We know there is a demand for a football club website builder, and this fits perfectly.   
How do I start?
First of all you have to have a club created in SportMember to be able to use the club homepage.  The club can be created in the top of this page by clicking "Create profile". In the process you also define the clubs name.
When you're logged in go to the club in SportMember. Choose the "Web" menu in the top bar to get started. We hope you enjoy SportMember!