Why can team members also create activities?
By default, all members of the team can create a member activity, which is a limited activity type that does not have as many options as a normal activity.
On your SportMember app, a member activity is displayed in pink.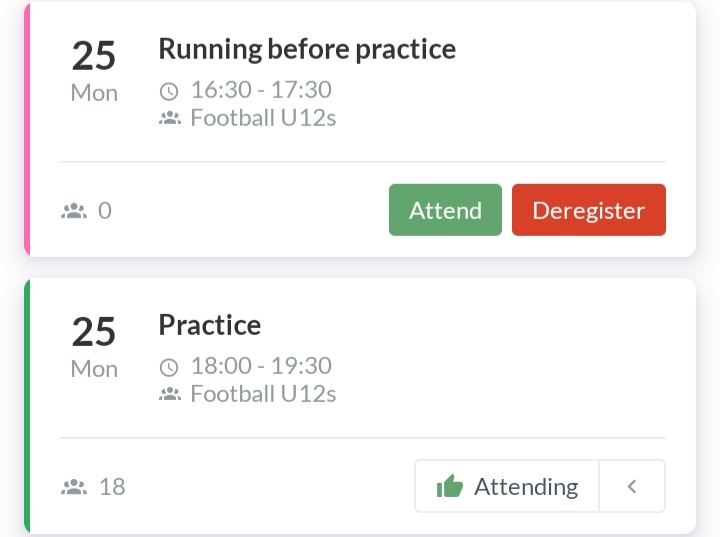 As a coach, you can both edit and delete member activities.
Turn off member activities
By default, member activity is turned on in SportMember, but you can choose to turn it off in Team Settings.
Then members will no longer be able to create activities in the team calendar.
However, this feature is only available on computer, so you will have to use it in that case.
There's no answer to this question related to the use of SportMember from a computer.
Was this article helpfull?
0

of

0

thought this was helpfull