How do I merge two profiles?
It's possible to merge two profiles, if you are playing on two different teams.
If you already have a user on SportMember, and are signed up into a new club with a new log-in, you can merge two profiles into one, so you won't have to sign in and out to switch between the two teams on SportMember. What really happens is that one profile is deleted, while all its information is transferred to the remaining user.
To merge the two profiles together through the SportMember app, which can be downloaded to both iPhone and Android phones, you'll need to sign into the profile you wish to delete! Under the icon in the top right corner, representing a single person, you'll find "Profile settings".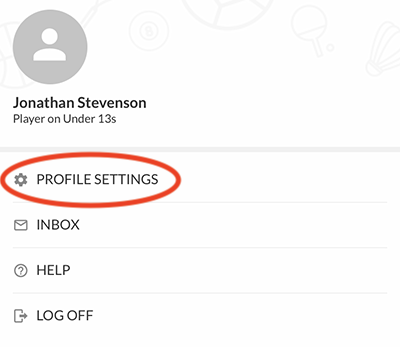 Now choose the function "Merge two profiles", as shown on the image.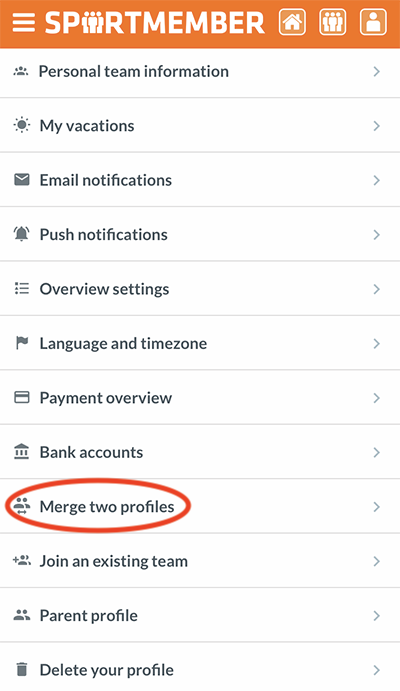 You'll now be asked to type in a username and a password. Here it's very important that you're logged into the user that you wish to delete, meaning that you now type in the username and password of the profile that you wish to keep. This way, you'll keep the log-in information that you're used too. At the end you press "Merge".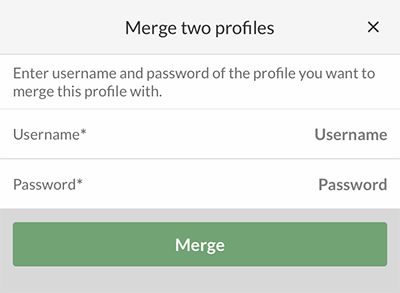 The two profiles are now merged into one. Please notice that the two profiles can only be merged if they have the exact same name. If the names slightly vary between the profiles the system won't be able to merge the profiles. You can change the name of the profile in "Profile settings".
Now that the profiles are merged, you can press the icon in the top right corner with the three people on it to change between your teams.

Was this article helpfull?
3

of

4

thought this was helpfull