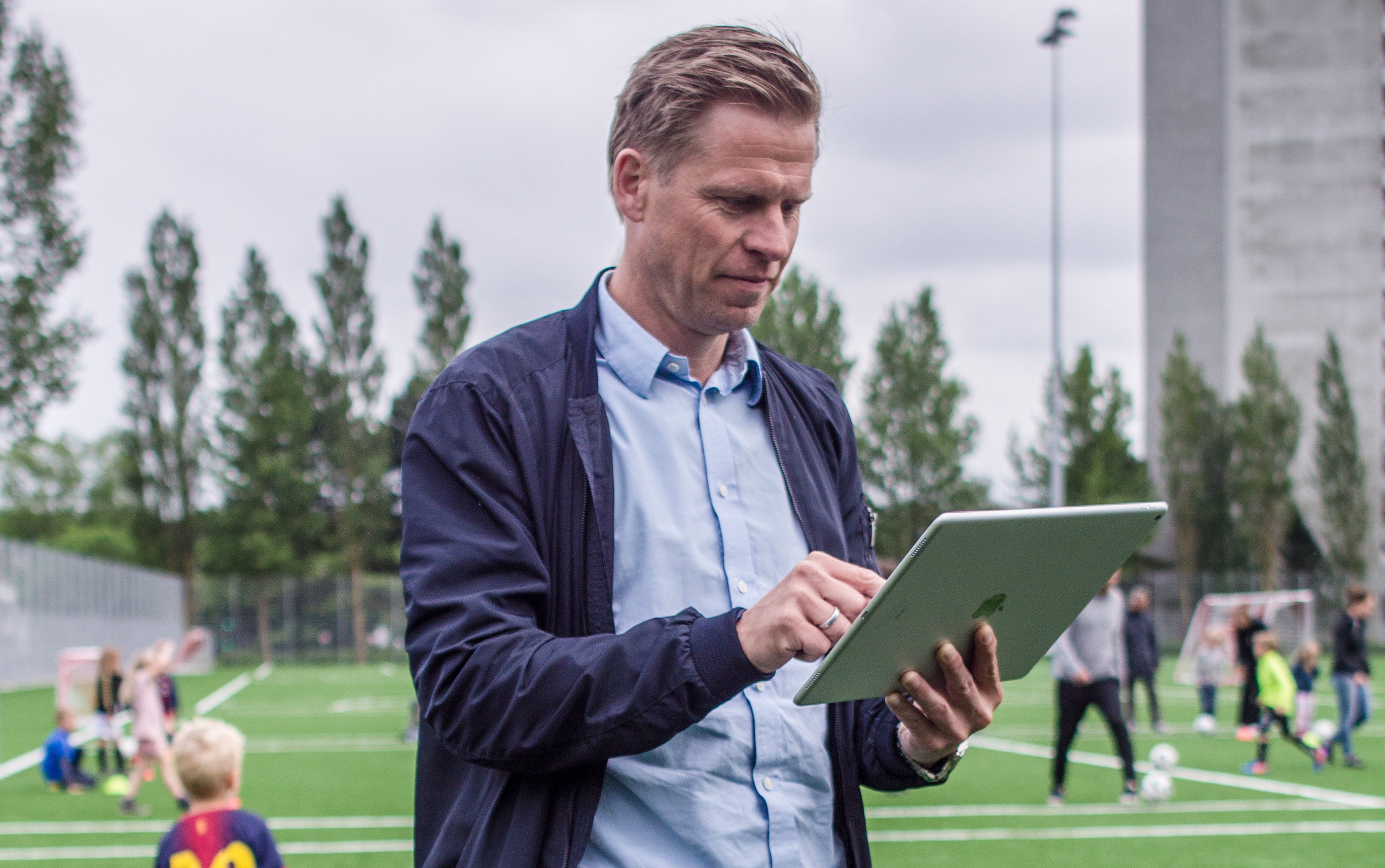 If you're looking for a way to have all the boring coaching tasks run automatically and thats gives you the complete overview of your sports team, then we have the perfect tool for you. What makes SportMember special is, that it's not just a team management system – it's also a system you can integrate through all levels of the sports team. SportMember meets the requirements of every sport team that wish to have one system that can handle all aspects of administration and organizing. SportMember is a complete sports team management software, and it's 100% free to register and use.
Sports team management software: has all what the coach needs
You get a completed team lists with all the necessary member information and beyond that, you as administrator can create team activities that appear across all the team calendar. Whether it's social arrangement or a communal dinner, all the players that are on your team on SportMember will see it in their respective calendars. Newsletters can also be written and sent through SportMember. Here at SportMember, we work hard to make all administration and communication as streamlined and simple as possible. We want all of our users to think "It has never been easier to manage my team or club".
SportMember is a fantastic online platform. Everything you need to run your team is gathered in one system. That's why we also have tools to administer schedule, formation setting, membership fees and much more. The responsibility of running the online platform lies with the one who registers the account, but you can also outsource some of the tasks. You can add an additional team administrator, webmaster, treasurer and even create your own roles within the club. No reason to sit with the responsibility all by yourself.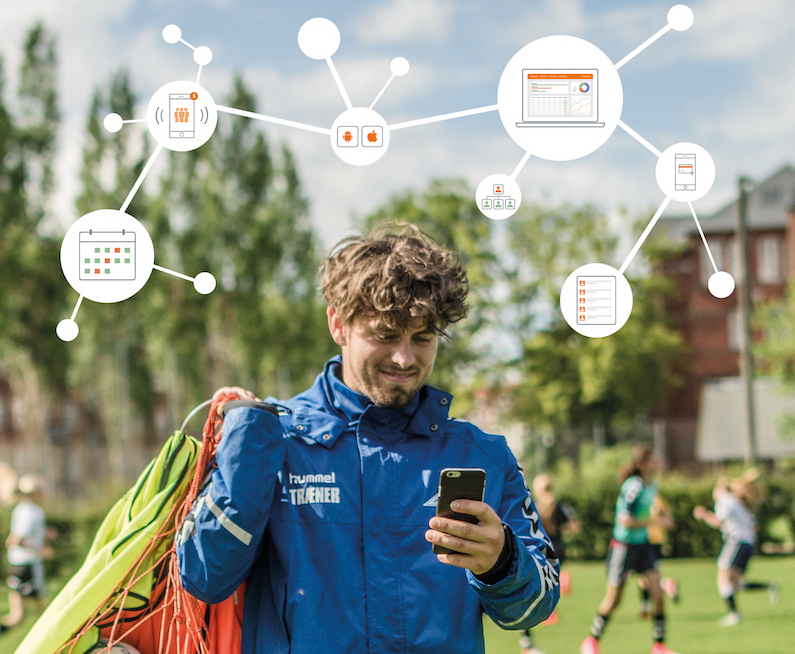 Sports team software - essential features
Whether you're playing on a pitch, field or in a hall, it takes a lot of organizing to make happen a whole season. Lots of routine tasks that goes on in the background, which needs to be done. Here we have highlighted the most essential features for running a sports team, that you also get for free with SportMember.
Schedule maker: Our schedule maker is designed with templates for different sports, so the software is developed to accommodate each specific activity you create. So if you sign up a football team, you get a football template, cricket team gets a cricket template and so on. In other words, the software knows which sport your team plays, and it's features are presented accordingly. The schedule maker is shared with the team, so that everyone can see it, and it can be synchronized with each members own calendar. When an activity is created, a notification is sent out to all members, and they can reply instantly if they are available or not.
Attendance and stats tracker: When it comes to setting up practice sessions and formations for matches, it can get really annoying for the coachm, if player's don't respond to whether they are available or not. Planning activities is much easier if the coach knows who and have many are coming. SportMember comes with free attendance and stats tracker, to help the coach with managing the sports team. It sends out notifications and reminders of upcoming activities, and keeps a record of who and how many attends to each activity. The stats tracker also has in-game recordings, and is set to the sport you play. So, if you're a football team there's stat lines for goals, assists, red and yellow cards, and man of the match. It's also possible to add customized stats that you want to keep track of.      
Membership payment: At SportMember, we try our best to minimise the tasks of the team's treasurer. We made membership payments and overviews easy and manageable to access and administrate. This means that the treasurer can create membership quotas for the periods that he/she wishes. If new members join in the middle of the season, it's easy to reduce the charged fee. The treasurer has access to a detailed member overview where it's easy to see who has paid and who hasn't. Members that haven't paid can be made "inactive" so it's not possible for them to receive new invitations for team activities in the calendar. In other words, you can make it impossible for non-paying members to register and participate in the activities until they pay. This is a very important tool used to create a healthier culture within the club where you avoid wasting time on reminding your members to pay their fees. That's one of the reasons that we are the preferred sports team system for so many people. But it's not only the administrators that benefits from SportMember's team management system. Each member will get a simple overview of previous payments and an easy payment process where it's only necessary to enter the card details the first time that a fee is paid.
The sports team features can be accessed on your desktop, smartphone and tablet. It is, however, important to note that the team only can be created on your desktop and that functions such as the creation of membership fees cannot be carried out in the app.
Give SportMember's sports team universe a chance and we promise that you will not be disappointed. With time you might even need your own homepage for your team. When you need that, a free website builder is also be available in SportMember.
Managing a sports team
The free sport team management software from SportMember combines team communication via app with modern team management. Every member, every trainer and every parent has a login to the system and can directly access the teams to which he or she belongs.
Within the teams, coaches, members and parents can then handle their daily tasks, such as: organizing carpools, delegating tasks, creating polls etc. All this can be done by anyone within the team, without the coach having to interfere, and yet the coach can see everything that is going on with the team.
The team not only gets a list with all important and necessary information of the members, but can also create activities in the management software, which are accessible in the calendar for the team. Here you can also plan summer parties or other events. From the system you can directly write a message or email to all members and send it. The goal of the sport team management program is to make communication and administration in your team as easy as possible.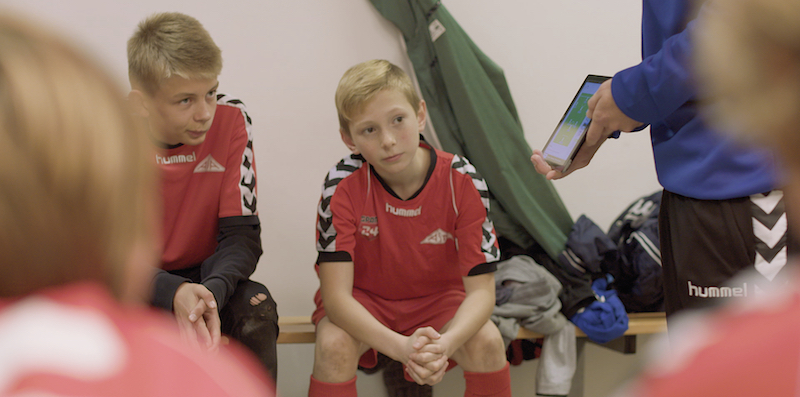 Sports management software - online membership database
With SportMember you not only have the option to reach exactly those people on the team you want to reach. Also the member administration becomes a lot easier when you use our our membership management software. Each member has their own login, information such as address, phone number, e-mail address, etc. are always up-to-date, and can be edited and updated by your members at any time. In addition, your members can upload a profile picture that your team also has access to. Especially in large teams, it can be hard for new player's to remember the faces to the names or names to the faces. In the sports management software, he immediately has a picture of the name and can thus get to know the teammates even quicker.
Online sports team communication
With SportMember's free sports team management software you can not only optimize the internal communication in your team - the communication to the outside can be optimized with SportMember, so you can spend less time administering your team and instead focus on the things that you enjoy about being a sports team coach!
The sport management software offers you a free team website, an app and a newsletter to communicate with your environment. The website is a simple modular system that can be filled with content from SportMember. So you do not have to worry about updating your contact information or events on your homepage, because SportMember does that for you!
Team sports - free team management system
At SportMember we always work to keep the workload of the treasurer as low as possible. Therefore, you can manage the memberships in the team management software clearly and easy. This means that the treasurer can collect membership fees, at exactly the time that suits your team. If you get new members over the course of a season, you can also set up them to pay only a reduced fee.
The treasurer can in the management software in a detailed membership overview exactly see who has paid their fees and who hasn't yet. Players who have not paid can also be excluded from new activities until they pay. This feature saves you from chasing after members who have not yet paid.
But not only administrators can enjoy the SportMember payment system. Each member receives an overview of all old and new payments and can quickly and easily pay their fees through SportMember. Among other things, payment information can be entered once into the membership administration program and the payment process can be automated.