Hasland CFC U16s - Somersall Spitfires
Sat, 03 Sep 2022, 05:00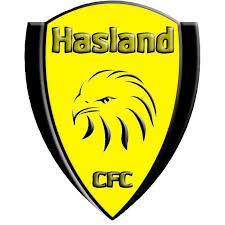 Hasland CFC U16s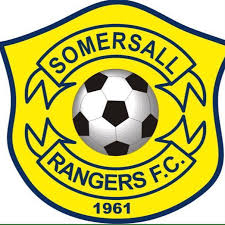 Somersall Spitfires
Hasland CFC 4 v 0 Somersal Spitfires (Friendly)
Under 16s 
Our under 16s played their first and only preseason friendly this morning up at the school fields following a tense transfer period over the summer.
We said fairwell to Jack at the end of last season as he went on to take up refereeing which freed up space for the two legends pictured below.  Both Kai and Lewis have be signed for an undisclosed fee and after passing the medical both made their debuts this morning. 
When organising this fixture we wanted a challenge so there was no other team to choose than a team we have never beaten before in Somersall Spitfires managed by the impressive Jon Bland.
As far a debuts go it doesn't get much better than this for Lewis who after just 42 seconds latched onto a long ball and calmly put Hasland 1-0 up with a side foot pass into the bottom corner (who needs Erling Haaland)!⚽️
The half then settled an saw both teams create half chances but as the whistle blew for the break Hasland led 1-0.
The second half saw a much more dominant performance from Hasland whilst Somersall threatened on the counter.  Five minutes in and Alfie hits a shot from 12 yards which was saved by the foot of the Spitfire keeper only to drop to James who finished off the crossbar.  There was some debate as to whether the ball crossed the line before Lewis smashed it in however Veo Cam footage showed the ball a good foot over the goal line. ⚽️⚽️
Hasland now went looking for more and the third was a belter.  Some might say a goal of the season contender all ready.  A long ball from centre back Evan was right in the path of Cole who with a first time volley hit it over the keeper who had no chance. ⚽️⚽️⚽️
The forth Hasland goal was due to shear determination from Jenson down the left who was stronger than his full back and hit one near post from a tight angle which was too strong for the keeper to keep out. ⚽️⚽️⚽️⚽️
So the final score Hasland 4 - 0 Somersall Spitfires.
We know there is a long season ahead but this was a great confidence builder ahead of next week's opening fixtures.  Well done fellas, here we ago again on hopefully another successful season of making memories with your mates.
Half
Lewis Ramsey 1-0
Goal
Ben Mills
0'
Half
James Deakin 2-0
Goal
Alfie Smith
50'
Cole Trevis 3-0
Goal
Evan Monaghan
65'
Jenson Lee 4-0
Goal
Evan Monaghan
76'