How do I merge two similar profiles into one?
There's no answer to this question related to the use of SportMember from the app.
Open Members
Click on  Club in the top left corner
Click on  Members
Find the profile you want to delete and click on the name
Click on More at the top right
Click on  Merge two profiles
Select user and finish with Merge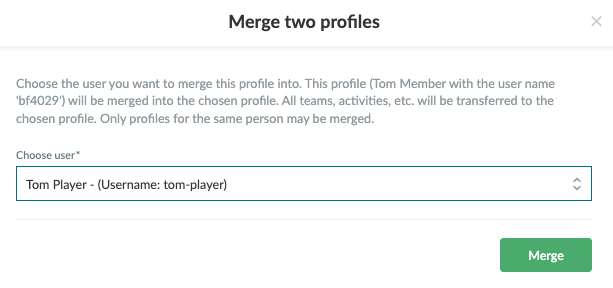 Was this article helpfull?
0

of

0

thought this was helpfull